We have been super excited for Madden 18 for months and that is why we have had a section of the site all ready to offer people the best place to buy Madden 18 coins. But for some people getting excited about an annual sports game can be tough, even if it is a game they are into. Well today if you have not yet jumped on the Madden 18 train, we have some reasons as to why you should be excited to play this year's Madden!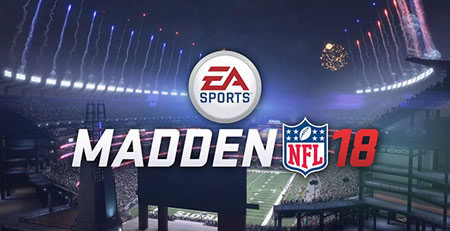 It Looks Better Than Ever
While gameplay always comes first. When playing a sports sim, you want it to look like it does on TV and as this is the second year EA have used the Frostbite engine. Madden 18 is one of the best looking sports games that is out there right now. It has a presentation that really does suck you in and makes the game look more like a TV broadcast than ever before.
It Has A Story Mode
This is a bit of a weird thing, but with Fifa and the NBA 2K series introducing a story mode to their games. Madden 18 is also doing the same thing. Now while some people may skip this mode and just get straight into Ultimate Team. It is a fun mode and one that is very different to anything you have ever experienced in a Madden game before.
Better Game Play
Skill really does matter in Madden 18 with a target passing system, coverage assignments and lots of different play styles. You are going to really have to think about the way you approach the game. There is going to be far more skill required to play Madden 18 than any other entry in the series!