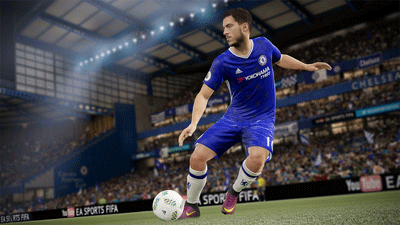 Wonder why your items don't sell on FUT Transfer Market? Here we have some tricks for you to get rid of that 'No buyers found for this item' message in FIFA 17 Ultimate Team during TOTY.
Add Value to Your Item
Sometimes, you need to add some values to your card to make it special. For example, by applying a right chemistry style to your player, you can give your card a better chance to be sold. The number of contracts is also a big deal for the player cards. Depending on the player and its market price range, you might be able to sell your card more expensive by applying a contract card to it. Other consumables such as player boosts could be also sales effective and be adding value to your price. To some people, the fitness value is also an important fact. These things are technically important when people compare your card to the other ones.
The Right Price
Make sure the price you are setting for your item is right. If you set the price slightly lower than the market's range, you probably get more buyers to bid on your item. Cards with lower price than their market's usual price, will motivate people to buy them.
But, don't forget to check your bought price for the item you're selling. You don't want to lose coins, do you? One of the mistakes people make when selling their items is to do not calculate EA tax beforehand. Keep in mind that EA will take 5% of all selling transactions happening at FUT transfer market. That means, your selling price should be at least 5% higher than your purchase price in case you don't want to lose fifa 15 coins PS4 on a trade.
The Right Time
It is important at what time and on which weekday you're listing your items on the market. Remember, FUT players are coming from around the globe. This is an important factor especially for the player cards and some other items such as managers and stadiums. Here is an example, a turkish player card whose club is playing in Turkish Superlig, will have more change to be bought by a turkish FIFA fan who is living in Turkey. So, if you put such a player card on the transfer market during the Turkey's peak hours, you will definitely have more chance to get buyers.
Check out the time difference in Europe, UK, US and Asia to your location. Find out what time is good for your card if you're targeting a specific geographic location. Also, weekdays are important. Apparently, Friday nights and weekends are the most busiest days at the transfer market. Wednesday nights are busy too.
FUT Transfer Market is too active at the time before and after the real football matchdays. That means, on weekends and on UEFA Champions League matchdays (Tuesdays and Wednesdays) FUT transfer market is experiencing heavy traffics made by sellers and buyers.
Keep it Alive
Your auction time on the transfer market is limited. What you need to do after your auction time is up, is to re-list your items. Make sure you're re-listing your items back to back, because this will give your items more chance to be seen.