Nice week for FIFA 19 TOTY and TOTW 18! The Winter transfer 2019 is full in swing, and Ligue 1 is back to action joining with Premier League and La Liga, who will get an in-form card in the FIFA 19 TOTW 18 this week? Cavani, Marquinhos, Draxler, Pepe, Luiz…… Here is FIFA 19 TOTW 18 Predictions and IF Watch suggestions you can invest the best players or buy players with cheap FIFA 19 Points at pointssale.com.
Lille maintained its push for second place and an automatic Champions League spot next season with a 3-1 win at Caen on Friday. Nicolas Pepe was at the heart of this 11th league success of the season, scoring in the eighth minute and setting up Rafael Leao and Brazilian Luiz Araujo to complete a cosy win. Forward Raul de Tomas scored a hat trick to lead Rayo Vallecano to a 4-2 win over Celta Vigo on Friday, boosting its chances of escaping the Spanish league's relegation zone.
FIFA 19 TOTW 18 Predictions – IF Watch Saturday Performances
CM: Declan Rice (West Ham) – 1 goal, MOTM in 1-0 win Arsenal (WS Rating 8.3)
CB: Marquinhos (PSG) – 1 goal, Clean sheet in 3-0 win Amiens (WS Rating 8.04)
RW: Nicolas Pepe (Lille) – 1 goal 2 assists, MOTM in 3-1 win Caen (WS Rating 8.92)
ST: De Tomas (Rayo Vallecano) – 3 goals, MOTM in 4-2 win Celta Vigo (WS Rating 9.86)
CB: Jardel (Benfica) – 1 goal, Clean sheet, MOTM in 2-0 win Santa Clara (WS Rating 8.02)
ST: Roy Krishna (Wellington Phoenix) – 2 goals in 3-2 win Central Coast Mariners
LW: Adam Armstrong (Blackburn Rovers) – 1 goal in 2-0 win Millwall (WS Rating 7.19)
ST: Edinson Cavani (PSG) – 1 goal 1 assist in 3-0 win Amiens (WS Rating 8.05)
CM: Julian Draxler (PSG) – 1 assist, MOTM in 3-0 win Amiens (WS Rating 9.28)
GK: Ludovic Butelle (Angers SCO) – 6 saves and MOTM in 0-0 draw
GK: Walter Benitez (OGC Nice) – 4 saves in 1-0 win Bordeaux
ST: Djaniny (AI Ahli) – 5 goals in 5-1 win Ohod
CB: David Luiz (Chelsea) – 1 assist in 2-1 win Newcastle United (WS Rating 8.22)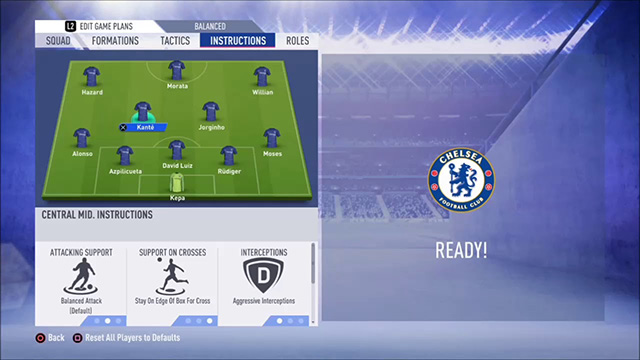 The official FIFA 19 TOTW 18 squad will be announced at 3pm (UK time), Wednesday, January 16, 2019. Three hours after the official reveal of these FUT 19 Team of the Week 18 IF (in-form) cards, these new upgraded players will then become available in packs.
Although the above list of FIFA 19 Team of the Week 18 predictions is only a shortlist of potential candidates and there is no guarantee that any of these players will make the final FUT 19 TOTW 18 squad, they will provide you with a good indication as to which players will likely make the final cut. For confirmed FIFA 19 TOTW 18 lineup, please stay tuned for pointssale.com, a reliable, cheap and fast online in-game currency store. We'll inform you immediately as long as official TOTW 18 roster comes out.