FIFA fans just can't get enough of the series' signature football action, and that's the main reason why EA is keeping soccer fans engaged through FIFA Mobile, the company's flagship Android and iOS sports game. In keeping with its usual tradition, EA Sports has finally rolled out the latest season in FIFA Mobile, and the updated content includes a new specially-designed campaign as well as player training, skill boosts, and a number of freebie items.
Chief among the game's latest features is the Campaign, which breaks gameplay down into easily-digestible Chapters that will gradually reward gamers with various players and items. EA promises "many unique" Campaign missions, each of which offering a variety of special bonuses upon completion.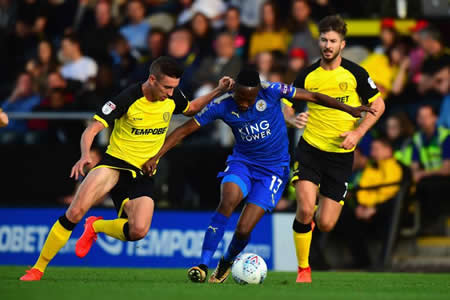 The new season of FIFA Mobile will finally introduce player training, which will allow gamers to train any player up the ranks from Bronze to Silver, Gold, Elite, and eventually Master level. Toward that front, mobile players can also make use of new Skill Boosts, which provide incremental bonuses to stats and overall rating (OVR) and can help round out a team's defensive and offensive potency.
FIFA Mobile has long been available as a free-to-play game, and the latest update isn't planning to change that formula. The game is compatible with Android devices running OS version 4.1 and up, and those types of players can pick up FIFA Mobile through the Google Play Store. Alternatively, iPhone users running iOS 8 or later can pick the game up through the Apple App Store. For a look at everything being offered in the new update.