FIFA's Career Mode lasts for 15 whole seasons, and if you're hoping to achieve long-term success then you'll need to build for the future. Of course, there are so many options at your disposal that it can prove tough to know who to spend your precious cash on.
That's where FFT comes in. We've identified every FIFA 18 wonderkid who begins Career Mode with a potential of 90 or higher (at time of writing). If you train them well, pay them handsomely and offer plenty of valuable game time, then you'll soon have the world's very best players lining your squad.
1. Kylian Mbappe
Rating: 83, Potential: 94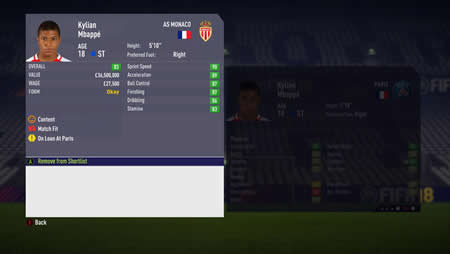 Need to know: Given his 83 overall and 94 potential ratings, PSG's newly acquired forward proves the ultimate pick of FIFA 18's wonderkids. This year's game implements a significant bonus to his potential rating over last year, improving attributes such as sprint speed and finishing along the way. Invest now, and you'll bag a lethal striker for the duration of FIFA 18's Career Mode.
2. Gianluigi Donnarumma
Rating: 82, Potential: 94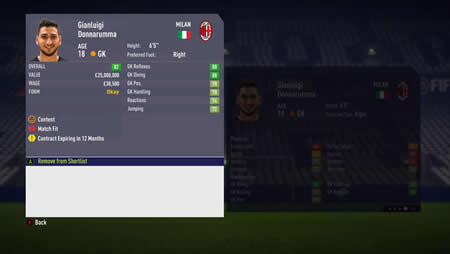 Milan wonderkid Donnarumma is the only goalkeeper on this list. The 18-year-old has emerged as one of the world's top shot-stoppers despite his young age, and this leads to an incredible 94 potential rating in FIFA 18. As an added bonus, his 2018 contract expiry results in a potential free transfer opportunity in Career Mode.
3. Marco Asensio
Rating: 84, Potential: 92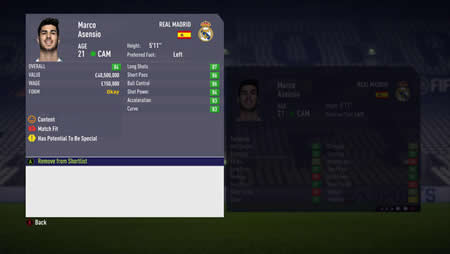 The 21-year-old Asensio made 23 La Liga appearances for Real Madrid in his first full year at the Bernabeu, while he also netted in the Champions League final. His potential has soared to 92 in FIFA 18 as a result, with the only downside arising from his increased value and wage demands in Career Mode.
4. Ousmane Dembele
Rating: 83, Potential: 92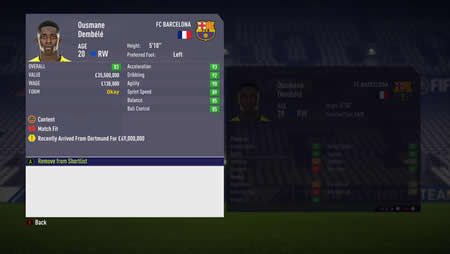 Despite suffering an unfortunate injury following his €105m transfer to Barcelona in the summer, Dembele's current and potential ratings are still improved in FIFA 18. The 20-year-old Frenchman's 92 potential puts him among the game's elite wonderkids, and he benefits from outstanding speed, dribbling and five-star skills attributes.
5. Gabriel Jesus
Rating: 81, Potential: 92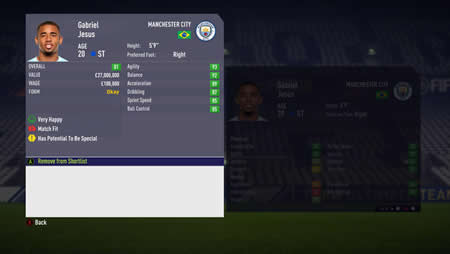 Initially, it can prove tempting to overlook the 81-rated Jesus in favour of Manchester City's Sergio Aguero. With enough perseverance, though, Jesus's potential can rise to 92 – slightly improved over FIFA 17. Bragging 93 agility, 92 balance and 89 acceleration, you can't afford to overlook this talented, 20-year-old Brazilian.
6. Thomas Lemar
Rating: 83, Potential: 91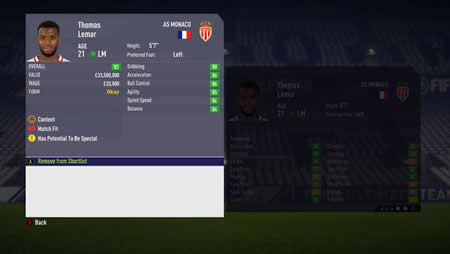 Lemar is another to benefit from a big addition to his potential rating this year. The same applies to his overall rating, thanks to upgrades for his dribbling, vision and crossing attributes. The 21-year-old provides one of many compelling reasons to take charge of Monaco in FIFA 18's Career Mode.
To know which FIFA 18 players is best for you, or you also want to Buy FIFA 18 Coins you can click our FIFA 18 Guide at the blog page. More FIFA 18 Ultimate Team news and guides you can get from mmocs.com.