What makes FIFA the most stable and most popular game in the EA sports field, it is realism, easy to pick up and its strong multiplayer mode is usually the reason why people like it. With the creation of a new game body on the Xbox One and PlayStation 4 with the new EA engine, it will only get better. Each year,they come out in a different way, which makes it more realistic. It requires skills, fitness and strategies that are very much like the game itself. FIFA 18 will be the next generation of this series, fans have begun to express their expectations of the game, they want to meet it as soon as possible.No matter what EA Sports does, FIFA 18 will and should be get the  highest priority in sports world.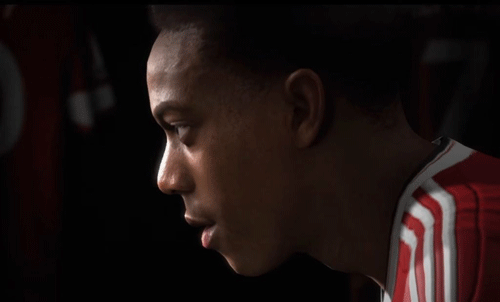 Let us take a look at the features that fans believe will make FIFA 18 bigger and better.
INCREASE IN MODES
The developers of FIFA at EA Sports have made it clear over time that they are not ones to shy away from risks. They are always willing to try something different. Thus, fans hope that the developers would have some new interesting modes in the game. An example of creating a new team that would start in the non-league has been given by the fans. They believe that it would be interesting if the players are able to make a team and upgrade it, working to make it climb the ladder and attain the top position.
INCREASE IN DIALOGUES
There is no denying that featuring huge football names in the story mode is an impressive idea. However, fans wish to see more. They think that things would get more interesting if some famous names throw in a word of encouragement or chastise them as required. It is exciting to think what EA could come up with in the future in this regard.
IMPROVEMENT IN REFS
This is a problem encountered by every football game. The problem stems from the fact that players don't want the game to be a complete simulation and neither do they want it to appear fake. Thus, some things about the ref will leave you annoyed. For instance, some fouls that do not look like fouls or wrong offsides are issues that you might face. Steps taken to improve this will be welcomed by the fans.
TRANSFER PRICES
It seems that quite a bit of disparity exists between purchasing and selling players at the moment, which can get annoying and should be looked down to make the game more satisfying.
CHANGES ARE WELCOMED
Developers of FIFA always ensure that they make changes for the better in the game. This is one of the reasons for the huge popularity of the series. Thus, FIFA 18 is likely to come up with some interesting new features. Fans cannot wait to see the treat that awaits them in the form of FIFA 18.
Come to mmocs.com, you can buy cheap FIFA 18 coins and cheap FIFA 18 Coins so as to choose to play at any league as you want. We have FIFA coins for all platforms.