If you love the game of basketball, now is a very exciting time to be an NBA fan.
The game has changed considerably over the past few years; ask fans and retired players, and they will tell you that the pace is faster, players are more evenly sized and interchangeable among positions, which leads to more ball movement and strategic gameplay.
The aggressive use of the 3-point shot has introduced a new dynamic where a 20-point lead can easily dissolve with a couple of strikes beyond the arc. No team embodies this fresh style of basketball more vividly than the Golden State Warriors, a team that the NBA is all too happy to promote in marketing its brand.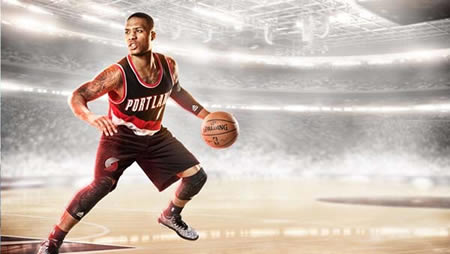 At the time of this writing, EA's NBA Live Mobile is closing on its one-year anniversary and is a top 100 grossing app, but it isn't a consistent top 20 title.
We are in the heat of the NBA playoffs, prime time for the NBA to showcase its best talent, and this weekend NBA Live Mobile only manages to reach #39 on the iPhone top grossing charts (by comparison, EA's Madden Mobile topped at #2 during the NFL playoffs).
This is surely below the sight lines of EA's expectations; it spends years developing titles, iterating and polishing to groom its next billion dollar franchise.
To compare console offerings – NBA 2K17 has sold 3.6 million copies while Madden NFL has sold four million copies (US sales figures from vgchartz.com, PS4 and XBox One).
When the NBA product is so strong, and the brand has its best marketing with the playoffs in full swing, NBA Live Mobile isn't making the strides it should be – but why?
In my analysis, I will deconstruct Past, Present, and Future of NBA Live Mobile in an attempt to explain the decisions made in creating this product and where I believe it needs to go in the future in order to win.
1. The past: The EA Sports Mobile Playbook: Why EA wanted to re-use its winning playbook from Madden Mobile, and the five pillars of that playbook
2. The present: Where NBA Live is Falling Short: A case study of NBA Live Mobile using two other titles (Madden Mobile and NBA 2K17) to understand where NBA Live Mobile is falling short and not winning
3. The future: Paving the Road Ahead for NBA Live Mobile: Understanding mobile as a medium for games and sports, and a proposal for an NBA gaming product.