This is how you can watch the NBA live without cable to see your local teams, and far-flung favorites, without spending an arm and a leg on cable. We're specifically focusing on cord-cutters who don't want a traditional cable package. If you rely on Hulu and Netflix for TV shows, this is what you need to do to watch NBA games live without cable — and do so legally.
Most NBA games are on ESPN, ESPN 2, TNT and ABC with a few on a smattering of local channels. If you have access to these networks you will be able to watch most NBA games live on your TV, laptop, iPhone, Android, iPad or other device.
How to Watch NBA Games Live Without Cable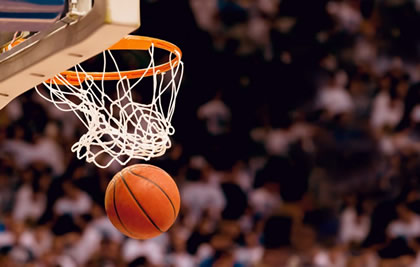 The 2017 NBA seasons kicks off on October 17th with the Kia Tip Off, and you will be able to watch most of these games with easy to subscribe to services that start at about $20 a month. You don't need cable, a long-term commitment or any kind of special devices to watch NBA games without cable. You will need a high-speed Internet connection at home or for your phone.
Sling TV, Hulu Live Playstation Vue and DirecTV Now are the best ways to watch NBA games live on all of your devices and your TV.
You can watch most NBA Games without cable on these packages. The cheapest option is Sling TV, which includes almost all of the normal season and many of the playoffs as well as All Star Weekend. Add on NBA TV for $5 more to pick up a few more games each week. With Sling TV Orange, you can only watch one stream at a time, so if you plan to share the service with others in your family to watch a game on another TV, or watch other programming you may run into issues. You can get around some of this by watching in the Watch ESPN app.
The most full featured option is Hulu Live which has you covered for the regular season, All-Star Weekend, the playoffs and the NBA finals on ABC. The biggest thing missing here is NBA TV on Hulu Live TV. This is $39.99 and it lets you record to a Cloud DVR, so you can record games you might otherwise miss, or that you are late to start.
All of these services will let you watch NBA games live on your iPhone, iPad, Android, computer and on many connected devices like Roku, Amazon Fire TV, Apple TV 4th gen and Chromecast. PlayStation Vue is on the pS3 and PS4, but not on the Xbox One. Sling TV and Hulu Live work on the Xbox One, but not on the PS4. DirecTV Now is not available on the Xbox One yet, and not listed as coming to the PS4.
If you currently watch some NBA games on local channels, you will need to verify that they are included in the package you are looking to get. This is trickier, and you may want to look into getting an antenna to watch some NBA games live without cable if you are close to your team.